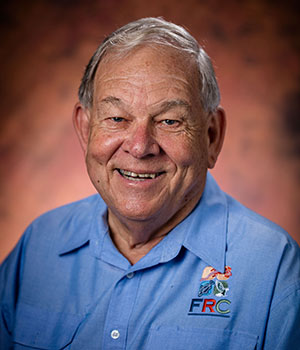 Commissioner David Glasgow (Retired)
25 April 2008 – 1 September 2019
Commissioner David Robert Glasgow is a proud North Queenslander, having lived all but two or three years of his life in the north. Born in Cairns, he completed his schooling there, apart from time spent boarding in Charters Towers. He then studied law in Cairns with McDonnell Harris & Co, today simply known as McDonnells Law. After admission as a solicitor, Commissioner Glasgow joined the long-established and prestigious firm of Roberts Leu and North and soon became a partner. He stayed with the firm for 27 years, becoming a senior partner and gained wide experience in virtually all areas of the law. In 1998 he was appointed a Magistrate and served in Brisbane and the south-east for the next year. From there a placement in Cairns followed which included a year spent undertaking circuit work in the Cape York Peninsula region and on Thursday Island, where he became familiar with Indigenous communities and aware of their problems and social dysfunction. A transfer to Townsville in the position of Coordinating Magistrate followed. In that role he took a special interest in developing the Murri Court and was instrumental in preparing the functions and procedures of the Murri Court throughout Queensland. His work in the Childrens and Drug Courts in North Queensland further exposed him to the particular problems of Indigenous peoples, many quite young, who appeared before those courts in much greater numbers than those who came from the wider community.
Commissioner Glasgow's experiences led the Bligh State Government to seek his guidance as they went about implementing the Family Responsibilities Commission model of welfare and social reform in the Cape. The model enshrined in the FRC Act provided for the establishment of the FRC in Aurukun, Coen, Hope Vale and Mossman Gorge and the appointment of a retired Magistrate or a person of like background to be the Commissioner. Mr Glasgow was appointed to the position on 25 April 2008. The Commissioner was, with his Commissioner colleagues, reappointed for a further term of three years from January 1 2015.
Commissioner Glasgow has since then gained the respect of both the Queensland and Australian Governments who have sought to retain his services during the years in which the life of the trial has been extended. That it can work effectively is demonstrated by the fact that under his leadership and especially the leadership of Local Commissioners, the Commission is recognised as a true partner in reforming life behaviours in Indigenous communities.
On 26 January 2015 Commissioner Glasgow was awarded a Member of the Order of Australia (AM).