Coen Commissioners
The Commission recognises we are visitors to the country we travel across and work in and that many of our Local Commissioners are Traditional Owners and Elders of their communities. The Commission acknowledges and pays our respects to the Traditional Owners, Elders and Teachers of these lands; to those of the past whose unseen hands guide the actions and decisions of the Commissioners today; to those of the present working for their communities setting the example for the next generation and to those of the future, the Elders not yet born who will inherit the legacy of our efforts.
Commissioner May Mary Kepple
Commissioner May Mary KEPPLE OAM (Wik-Munkan Clan) is a Justice of the Peace (Qualified) and the Recognised Entity for Child Safety in Coen. Commissioner Kepple has had a variety of positions in retail and sales. She enjoys painting on canvas and previously managed the Wunthulpu Visitor Centre in Coen. As an accredited foster carer since 2007 she remains committed to the welfare of children, ensuring they receive opportunities for self-development and a bright future. From February 2014 Commissioner Kepple worked part-time with RAATSICC (Cape York/Gulf Remote Area Aboriginal & Torres Strait Islander Child Care) as a Community Recognised Entity, and in 2018 worked on an on-call basis for the organisation. Coen Commissioner Kepple is currently working for the Department of Justice and Attorney-General as a Domestic Violence Engagement Officer. She is responsible for providing court support to the Justice Group Coordinator and clients, and networking with other stakeholders to advocate for clients in relation to referrals, programs and activities.
On 26 January 2015 Coen Commissioner Kepple was awarded a Medal of the Order of Australia (OAM) in recognition of her services to the community. Commissioner Kepple spends her weekends on country with her daughter and grandchildren passing on culture and the ways of the Elders.
Commissioner Garry Lloyd Port
Commissioner Garry Lloyd PORT OAM (Lama Lama / Kuku Yalanji / Ayapathu Clans) is from a well-respected Coen family and son of Barry Port, the famous Aboriginal police tracker. Coen Commissioner Port is a Justice of the Peace (Qualified). In February 2018 Commissioner Port commenced full-time employment for the Hope Vale Aboriginal Shire Council initially as a Council Maintenance Worker. He currently holds the position of Supervisor of Operations, Parks and Gardens at the Council. He is heavily involved with supporting young people and also volunteers his time to junior sports development, providing guidance for young boys. On 26 January 2015 Coen Commissioner Port was awarded a Medal of the Order of Australia (OAM) in recognition of his services to the community.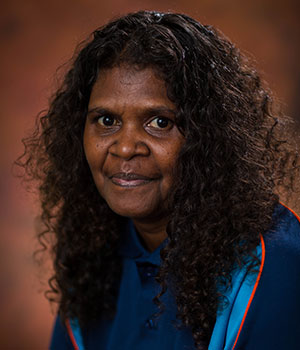 Commissioner Elaine Louise Liddy
Commissioner Elaine Louise LIDDY OAM (Lama Lama Clan) was born in Cairns. She is a fluent Umpithamu language speaker and has contributed to the dictionary of the Umpithamu language. Coen Commissioner Elaine Liddy has been pivotal in establishing the Lama Lama Rangers who live and work on the Lama Lama homelands of Port Stewart and is now a full-time Cultural Heritage Adviser Team Leader. She is a Justice of the Peace (Qualified) and is a highly respected leader of the Lama Lama Clan. On 26 January 2015 Coen Commissioner Elaine Liddy was awarded a Medal of the Order of Australia (OAM) in recognition of her services to the community. Commissioner Elaine Liddy devotes her spare time to the care of her homelands, and to passing on tradition and culture to future generations.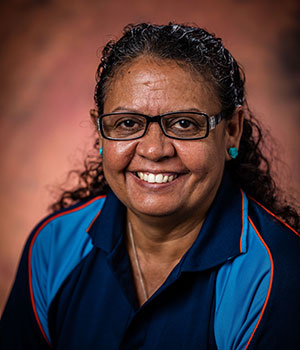 Commissioner Maureen Liddy
Commissioner Maureen LIDDY (Lama Lama Clan) also commenced with the Commission on 14 May 2015. Coen Commissioner Maureen Liddy has worked extensively with families and children across Cape York. Commissioner Maureen Liddy taught at a number of schools in the far north, including Bloomfield River State School where she became the Acting Principal. She was the Coen State School Principal for some five years and then was the Hope Vale State School Principal. For four years in Hope Vale she was seconded to DATSIP's Cape York Strategy Unit as part of the Government Champions program where she coordinated the Negotiation Tables throughout Cape York between the communities and their Government Champions. She resigned as the Principal of Hope Vale State School and took on the role of Transition Officer for the Department of Education, assisting in moving children from primary schools to secondary schooling, and even further education.
In 2010 Coen Commissioner Maureen Liddy resigned again from active teaching and took up an appointment with Cape York Partnership as a manager involved with the academy schools and teachers, helping them to become familiar with and proficient in direct instruction teaching. In 2013 she began working for the RFDS in Coen as a Community Development Officer and in 2015 moved to the position of Services Coordinator. On 1 April 2017 Commissioner Maureen Liddy's position transitioned from the RFDS to the Apunipima Cape York Health Council as Team Leader.
In April 2019 Commissioner Maureen Liddy resigned from her position with Apunipima Cape York Health Council and commenced in the role of Community Partnership Engagement Manager with Good to Great Schools. On 26 January 2019 Coen Commissioner Maureen Liddy was awarded the Cook Shire Citizen of the Year in recognition of her work to improve the lives of Indigenous people in the Cook Shire.
She holds a Graduate Diploma in Education and is a member of: the Coen Justice Group; the local Sports and Recreation Association; and the Advisory Committee to the Cook Shire Council. Commissioner Maureen Liddy's personal interests include spending time with her family, camping, fishing, reading, four wheel driving and meeting people.
Commissioner Alison Liddy
Commissioner Alison LIDDY (Lama Lama Clan) commenced with the Commission on 14 May 2015. Coen Commissioner Alison Liddy was born in Cairns and completed most of her schooling in North Queensland. Furthering her educational qualifications, Commissioner Alison Liddy attained a Certificate III in Indigenous Community Service and Primary Health Care. She has held many positions over the years, working in administrative roles as an Indigenous Health Worker with the Coen Primary Health Care Centre, Community Engagement Officer with the Royal Flying Doctor Service (RFDS) and Apunipima Cape York Health Council at the Coen Wellbeing Centre. Coen Commissioner Alison Liddy is currently employed at the Yintjinnga Aboriginal Corporation and the Lama Lama Ranger Service. Working locally in Coen for many years and being involved in the community has enabled her to gain a broad understanding of the issues that affect those living in Coen. Her interest in becoming a Local Commissioner was inspired through her sister, Elaine Liddy, who has been a Coen Commissioner since the commencement of the Commission in 2008.